Changzhou Changsong Metal Composite Material Co., Ltd
Add:
No. 65,Xinggang Road,Zhonglou Area,Changzhou City,Jiangsu Province, China
E-mail:
globalsales2013@gmail.com
Full Hard Galvalume Sheet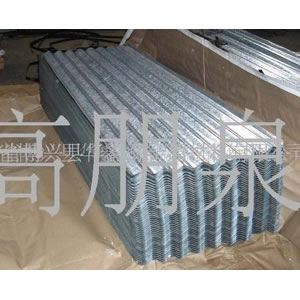 Descriptiont:
This full hard galvalume sheet is mainly used to make corrugated plate of roofs. Its yield strength is as much as 550Mpa and its surface hardness varies from HV 150 to170.
Its carbon content is less than 0.25%; manganese content less than 1.70%; phosphorus content lower than 0.5%; and sulfur content is lower than 0.035%.
Company Brief: As a professional manufacturer of full hard galvalume sheet in China, Changzhou Changsong Metal Composite Material Co., Ltd still provide coated steel sheets that are widely used in the production lines of white goods and black appliances, such as building materials, decorative materials, refrigerators, washing machines, air conditioner, digital video, computers, audio equipment, and the like. If you're interested in our full hard galvalume sheet, please contact us freely.
Related Products